2013 - 2013 a posteriori ratione, Aldébaran Gallery, Castrie, France
2013 - Focal Point, Curated by Ami Barak, Ecole des Beaux-Arts, Montpellier, France
2013 - Alerte Météo 3, Museum of Contemporary Art, Sérignan, France
2012 - Une réalité peut en cacher une autre, Curated by Leonor Nuridsany, Month of the Photography, Paris, France
2012 - Diplôme National Supérieur d'Expression Plastique, ESBAMA Master of Arts, Montpellier, France
2012 - Soirée Flare # 23, Film Festival  : 
- Castle of Malves, Minervois, France 
- Rabelais Cinema, Montpellier, France
2012 - Votre jardin est Le Nôtre, Saint-Drézéry, France
2011 - Une Particulière Attention - Saint-Ravy Galery, Montpellier, France
2011 - 2013, Aldébaran Gallery, Castrie, France
2011 - Nexus, 8eme Parcours West event, has been coproduced by GLASSBOX and HEC, Paris
2010 - Diplôme National d'Arts Plastiques, Bachelor of Arts, ESBAMA Montpellier, France
2010 - Ce clin d'oeil à personne, Ecole des Beaux-Arts, Montpellier, France
2009 - Oktalogic Cap Oméga, Montpellier, France
2007 - Photographer, Baccalauréat Artisanats des Métiers d'Arts / Leaving Certificate, Montpellier, France
Selected Press, MEDIA and catalogue
//
 A4's
mission is to transform the means by which cultural works are produced, accessed, and understood in Ireland, and by doing so to contribute to the development of...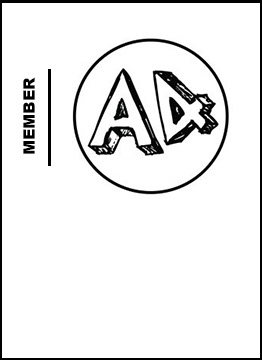 // VAI - Visual Artist Ireland creates a trusted space where visual artists are valued and have access to supports and knowledge that supports and ...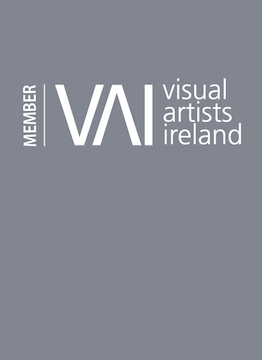 (ISBN : 978-2-9543844-0-5) 
Viewer: 

https://issuu.com/espacedartcontemporainhec/docs/pub_hec_15ans_2014_bd
// ArtsHebdo I Média - Le site d'information dédié à l'art contemporain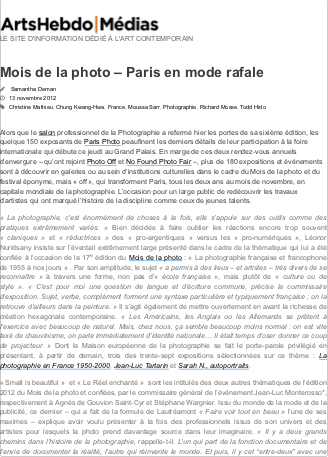 // Glassbox est une association à but non-lucratif qui vise à promouvoir la création contemporaine émergente en arts.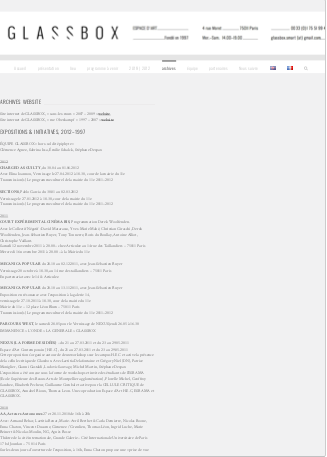 Infra Studio is a dematerialized creative workspace which produces collaborative projects, both editorial and curatorial.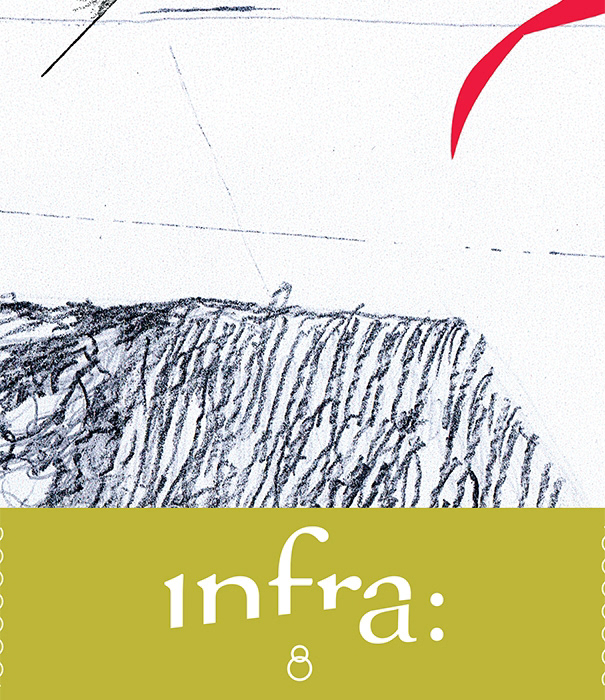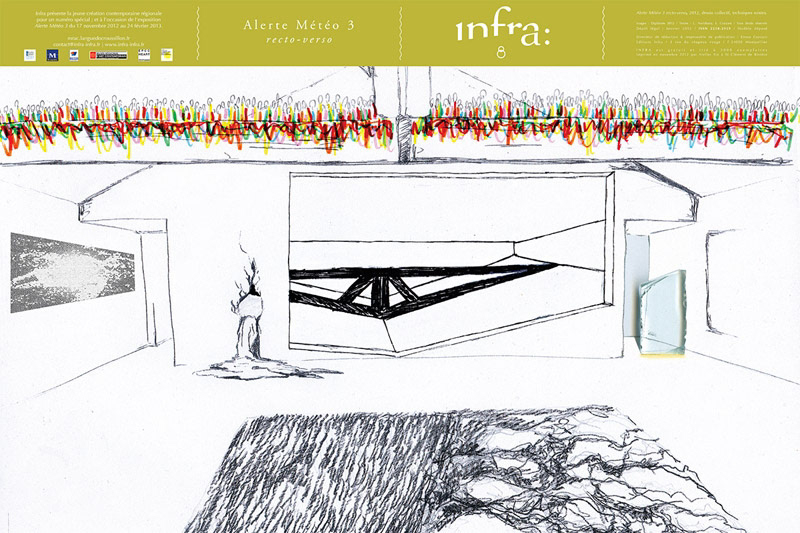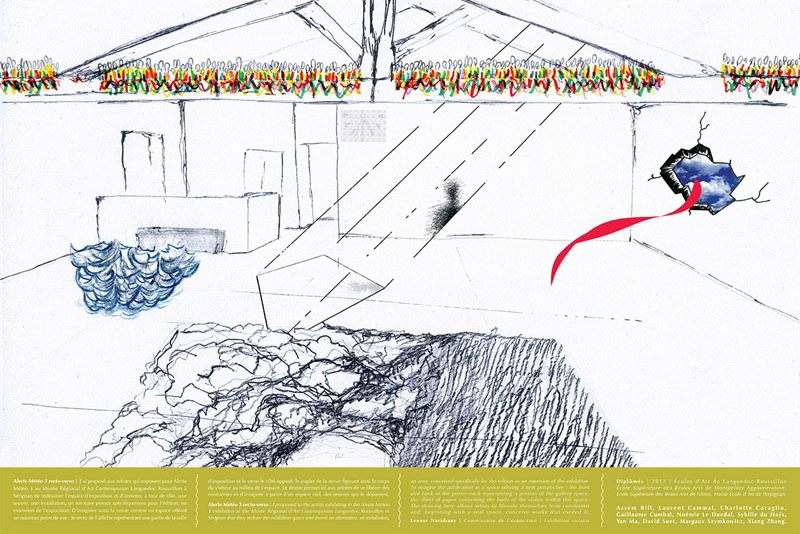 // Art Contemporain Languedoc Roussillon, France.  Ce site Internet est né de la volonté commune du ministère de la Culture et de la Communication-Direction régionale des affaires culturelles et de la Région Occitanie / Pyrénées-Méditerranée de susciter une dynamique de réseau dans le champ des arts plastiques et visuels.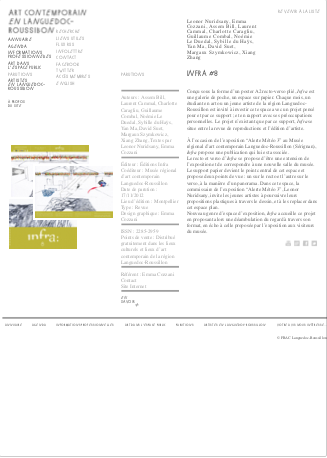 // CNAP, Le Centre national des arts plastiques (Cnap) est un établissement public du ministère de la Culture qui concourt à la vitalité de la scène artistique française ...
http://www.cnap.fr/alerte-météo-3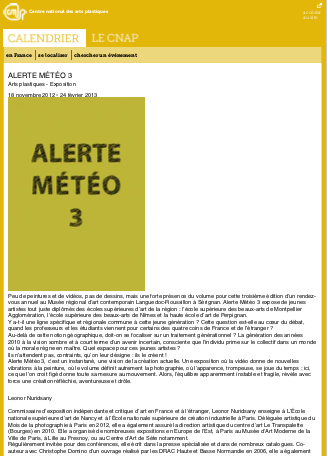 // Midi-Libre, news paper, exposition collective « Votre jardin est Le Nôtre », 2012. 
// Montpellier Plus, news paper, exposition collective « Une particulière Attention ».